Bio
Bryant Portwood is a contemporary figurative painter living and working out of Charlotte, NC. Bryant received his BA in studio art with an art history minor from Centre College and his MFA in painting with an anatomy minor from the New York Academy of Art. He has exhibited work along the East coast from Sugarlift Gallery in New York City to the Miami Oriental as part of Miami Art Week. He received the Founder's Scholarship at Centre College and the Academy Scholar Award at NYAA.
Statement
My work combines visual elements from my childhood with kitsch elements of pop culture to influence the viewer's perception of the past and address escapism through false, idealized memories. Following the start of the pandemic, I began to stray away from depicting the figure as the focus of my work and started to lean on trinkets as my subject of choice. We place value in ordinary, mundane objects. Personal objects can hold significant meaning where they serve as a reminder and are nostalgic, or they serve as an enabler for our imagination to take over and urge escapist desires. I'll admit it, I paint a lot of toys. Not only do they serve as an extension of my personality, but they are objects that I have found a nostalgic comfort in. However, there is a certain blurriness to all the fond memories I have, and I try to echo that surreal quality in my paintings as if everything I have experienced thus far has had an impact on shaping these selective memories. My saturated color palette mimics the vibrancy of commercial advertisements, comics, memes, film, and other saturated images that I have been bombarded with. The fact that I am regurgitating all of these as influences creates an ambiguous feeling where my work can be dreamlike, funny, or even dark. With my classical training, I aim to pay homage to the past through the physical process and techniques of painting, while adding my own contribution to the conversation through my use of color and my tendency to paint unorthodox subjects.
Education
Bryant Portwood received his BA at Centre College in Danville, Kentucky, where he studied fine art and art history. He received his MFA in painting and anatomy from the New York Academy of Art.
Location
Bryant is currently living and working out of Charlotte, NC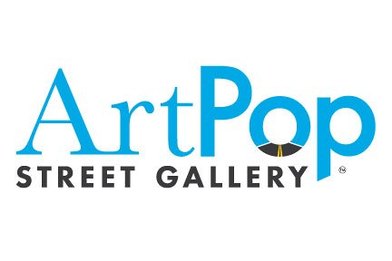 ArtPop Cities Program Class of 2023
https://www.artpopstreetgallery.com
I am excited to be included as one of twenty artist in the ArtPop Cities Program. My Painting "This Town is a Fishbowl" will be prominently features across my hometown of Charlotte, NC on billboards and other outdoor and indoor advertising spaces.
The #ArtPopCLT Cities Program is an annual juried-in exhibition with a twist: the gallery is your entire city. Selected artists receive thousands of dollars in public media space, educational opportunities, features at artist events, and more - all to foster sustainable careers in the arts and to make art accessible to all.